Compliments of your good friends Mother Nature and Gleamin
HOW TO UNCOVER YOUR BEAUTIFUL
BARE-FACED GLOW … NATURALLY!
Sunscreen is non-negotiable. Beachside, poolside, or even inside -- protect your skin against dark spots with SPF50 and reapply frequently.
Mom was right; don't mess with your zits! It leads to acne scarring, which makes your skin more susceptible to dark spots and discoloration. Resist!
3. Hydrate Inside and Out:
Always apply a daily good moisturizer and don't forget to drink lots of water. Think of your skin as a plant: when you water it correctly, the leaves will grow vibrant and beautiful.
4. Up Your Antioxidant Game:
Experts say antioxidants line vitamins C,E and A – are the closest thing to a hyperpigmentation "magic potion." These ingredients help repair your complexion reduce dark spots and prevent future damage.
5. Ditch Harsh Chemicals and Go Natural:
Turmeric, Aloe Vera, and Green Tea nourish, soothe and brighten while promoting a glowing, even skin tone.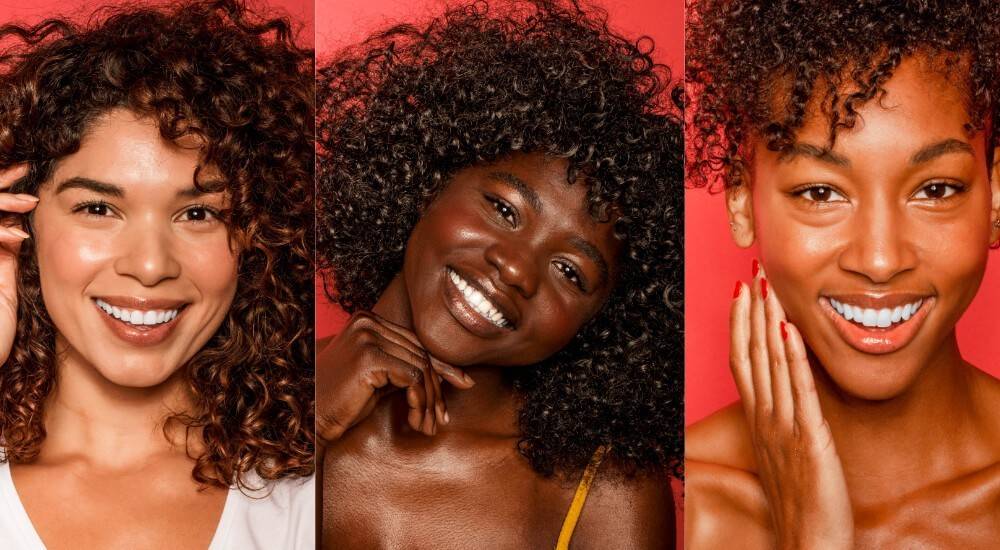 "I regret taking care of my skin," said no one ever.
We believe that the very best make-up is good skincare. It's no secret that when your skin is clean and clear, you face your day (and life!) with confidence.
But we also know that caring for troubled skin can be tricky.
Hyperpigmentation, blemishes can leave your complexion looking uneven.
We get it… the struggle is real!
Heavy concealers melt off and cause breakouts. Chemical-based serums can be harsh and irritating. And who can afford those expensive treatments at the dermatologist or medi-spa?
What's a beauty to do? No worries, we've got you girl!
After much research, we nailed down the perfect blend of natural ingredients that fade dark spots, calm acne flare-ups and promote an smooth, glowing skin tone.
And you'll find the best of them in the Gleamin Vitamin C Clay Mask.
Because your skin deserves to glow…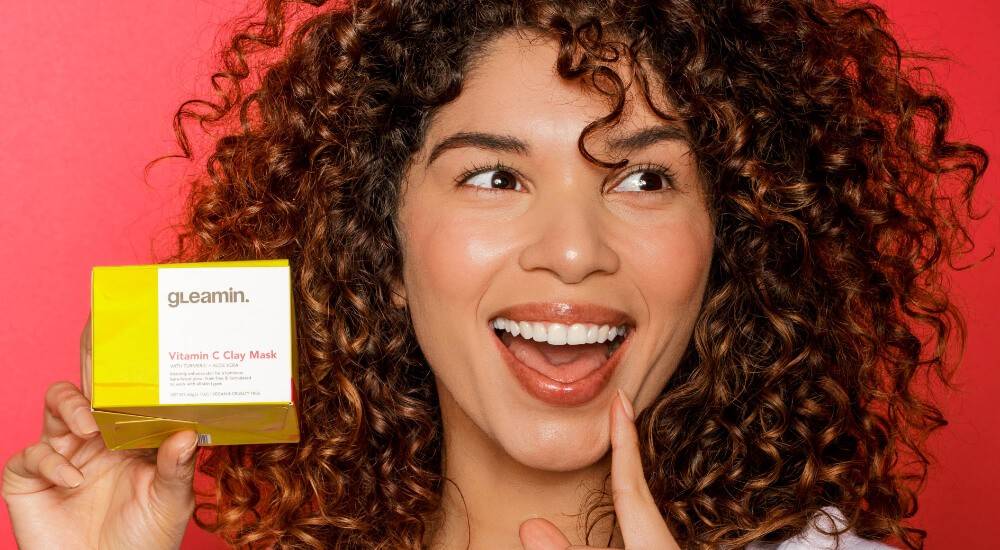 Photoshopped beauties need not apply…
At Gleamin, we are all about clear, honest skin. Healthy skin that that looks like it's lit from within.
Just ask Maya. who walks the talk when it comes to natural skincare.
"I can't thank Gleamin enough," writes Maya. "After just 14 days, the Turmeric and Vitamin C have really done wonders for my face… I am gaining my confidence back and will definitely be a #gleamingirl for life!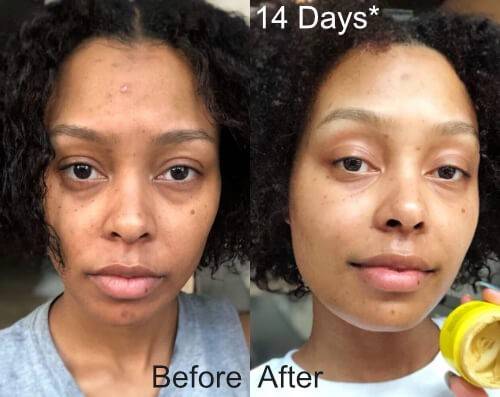 YOU MATTER! Take 10 minutes out of your busy day to pamper yourself with a Gleamin Vitamin C Clay Mask.
Girl, it's time to get glowing!
Sold exclusively on the Gleamin website.
How does Gleamin Vitamin C Clay Mask work its skincare magic??

Aloe Vera and Turmeric even the skin-tone and protect it from nasties. Aloe acts as a protective layer on the skin and replenishes moisture, while Turmeric revitalizes skin-tone, bringing out your beautiful natural glow.
Australian Yellow Clay is perfect for all skin types including sensitive and acne-prone skin. It naturally draws out pore-clogging oils and impurities while it completely revitalizes your skin. Plus, it offers toning and strengthening properties that stimulate blood circulation, prevent future breakouts and restore your healthy glow!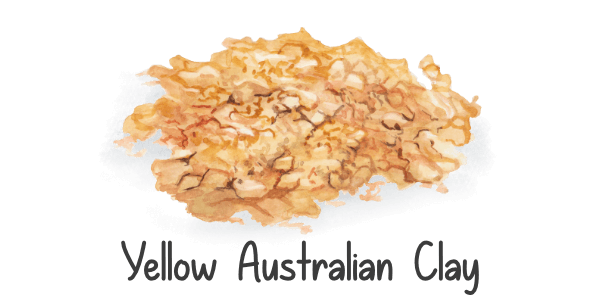 This super-fruit trio is packed with natural Vitamin C. It works fast, fighting acne and prevent future breakouts. This super-fruit trio has Ninja-like powers working beneath the surface to heal imperfections, repair redness and give you a healthy, confident glow.
AFTER 10 minutes your skin goes from dull and angry to revitalized and happy!
Here's what our Gleamin Babes are saying …
#happy #mindfulness #selfcare #selflove #beauty #inspiration